This is a warning PSA for everyone to now BEWARE of the German group of brothers who are now assisting TonyWeb, the former reverser, in his nefarious kids porn creation as well as contraband drug sales activities.
The aliases used by the German Brothers include:
MAGIC (or Magic Byte), de! , Dielbach , etc. etc.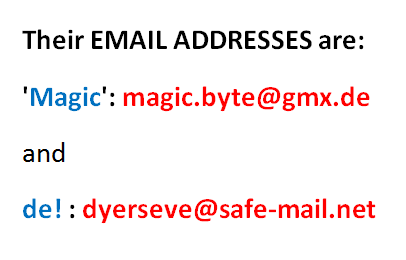 This has already been posted here:
Of course, do not forget the terrorist recruiter Jihadi Abdul Muid aka Geregory Morse:
This has already been covered here: