Today TonyWeb, the new reverser-turned-homosexual-pornstar was caught red handed yet again after he confessed during an underground sales transaction that he and mr.eax09 were one and the same person. See the screenshot below: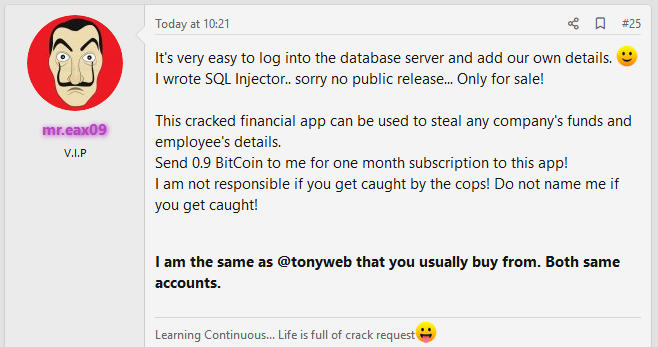 Click on the picture above to view it full size.
As you can see, he was trying to sell a cracked financial app calculated to hack into any company's financial and employee records!