First of all, if you did not check it out yet.. Check this:
Gregory Morse aka Addul Muid Starts IDA Pro Crack Drama Again at Exetools
Anyway… Getting back to the story at hand… How TonyWeb becomes TonyWank or…
More appropriately, going by his self confessed micro-penis issue, we should refer to him as TinyWeb, Or TinyWank instead! 😀
Tonyweb today published the most astounding accounts of his sexual adventures with the granny reverser who goes by the moniker de!
He also went ahead and posted a screenshot of the comments which a well sexually satiated de! wrote in the chatbox of another forum. I am reproducing it here for the convenience of our beloved readers: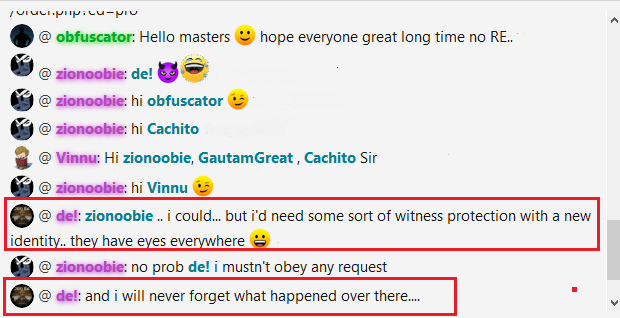 ORIGINALLY PUBLISHED HERE: http://tonyweb.xyz/index.php/2020/12/03/tonyweb-tonywank-wanks/
Of course, you can directly contact Tony..Err…Web 😀 here: