Gregory Morse Starts IDA Pro Crack Drama Again at Exetools
It has come to our notice that the once respected reverser TonyWeb had posted lies in the Private VIP Area of the TSRh forum yesterday.
This is not surprising given his latest history of selling cracks, drugs and Child Porn on the online forums to students and school children over the past few weeks.
Tonyweb also published his contact details on his blog today: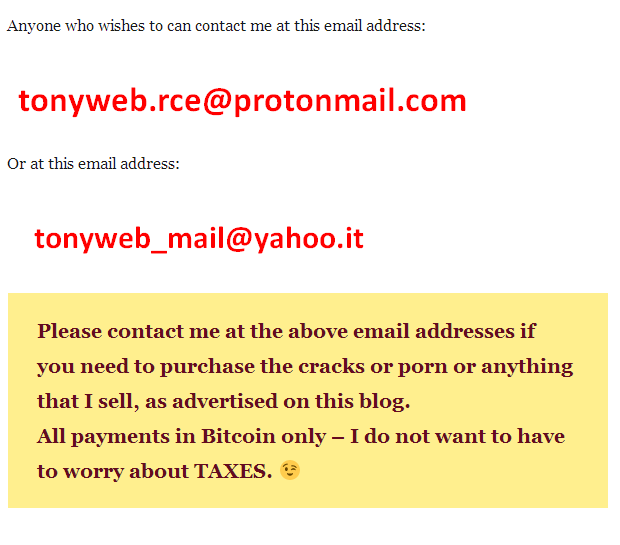 Tonyweb also published his lamentations recently in 2 parts: Part 1 and Part 2.